Stress Support
Peace Juice
Peace Juice was created to help provide relief from occasional anxiousness, and is formulated with time-tested herbs traditionally used to maintain a deep sense of calm and relaxation. Carry this convenient tincture in your pocket or purse for quick and discreet sprays of comfort when traveling, at the office, or even at home.*
Third party tested for quality assurance
View Results
Dosage:
6-10 sprays on the tongue
Herb Strength Ratio:
1:2.5
FIND YOUR PEACE
Relaxation in a bottle*
About the
Formula
Made for my lifelong friend, Janessa.
When one of my closest friends (who I've loved since the day we met in the 6th grade) told me she was dealing with occasional stress and tension during her daily subway commute due to the chaos of the city, I started mixing up a formula she could quickly and discreetly use at a moment's notice.
She loved it so much that it soon became a staple for the both of us, and is now one of the most beloved formulas in our apothecary.*
Who It's For
Peace Juice is designed for those in search of a tasty, calming, stress support tool that fits in their purse or back pocket for easy, convenient use. It's perfect for someone who feels tense or frazzled, and wants to lean into grounding plant allies that can help you cope with occasional stress in a healthy way.*
What It Does
Stress support is important in the face of everything from social situations, to travel and plane rides, all the way to a busy work schedule. No matter the circumstance, it's nice to have something in your toolbox you can turn to for help in maintaining peace and calm.
With a few sprays on the tongue, Peace Juice supports a sense of relaxation and emotional well-being.*
Class of Herbs: Nervines
As an herbalist, I turn to the "nervine" class of herbs in the plant kingdom when occasional stress and tension arise in my own life. I've been able to rely on these herbs time and time again to support my nervous system and help get me back in touch with that deep feeling of peace and calm.*
How to Use
Spray 6-10 times (approx. 1ml) on the tongue. Let yourself taste the flavors for a moment as you settle into a moment of tranquility. You may also spray Peace Juice directly into your water or tea.

For those who are generally sensitive and responsive to herbs, you can start with a lower dose of 1-3 sprays to get acquainted with the formula and gauge your individual needs. Likewise, others on the opposite end of the spectrum may find that they prefer a full dose for the desired effect.

Tastes like: mint berry, slightly medicinal like a Ricola, yet grounding and oddly delicious.
Shop Now
Pairs well with
Mood Juice
While Peace Juice provides support for the relief of occasional anxiousness, Mood Juice ties everything together by helping to brighten your outlook and support a healthy mood. Each formula focuses on a slightly different blend of nervine herbs, which complement each other to work towards a common goal.*
Shop Now
The story
behind the formula
One of my lifelong childhood friends works in NYC and commutes each day on the subway. If you've ever been to the big apple and hopped on a train during peak hours, you know that it feels like that $35 uber *just* might have been worth it after all. It may look glamorous in the movies, but if you take the 4 train home after work, you know the reality of being squished up against the doors after a long day! Yes — it's very New York, and you're saving the planet by taking public transportation, but it can also be extremely overstimulating for some.

Taking the packed train each day was really starting to evoke a stress response for her, so I wanted to give her a tool that would support a sense of calm while still being gentle, quick, and discreet. Thus, Peace Juice was born. As more and more loved ones tried it, this formula quickly became one of our most beloved staples for daily, in-the-moment support.* And now it's a part of Organic Olivia forever.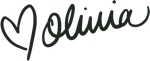 Learn More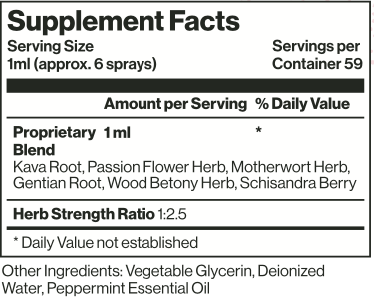 Peace Juice
Expiration date
06/01/2027
Batch Details
Microbial testing
Passed
Heavy metals testing
Passed
Pesticide testing
Passed
Gluten testing
Passed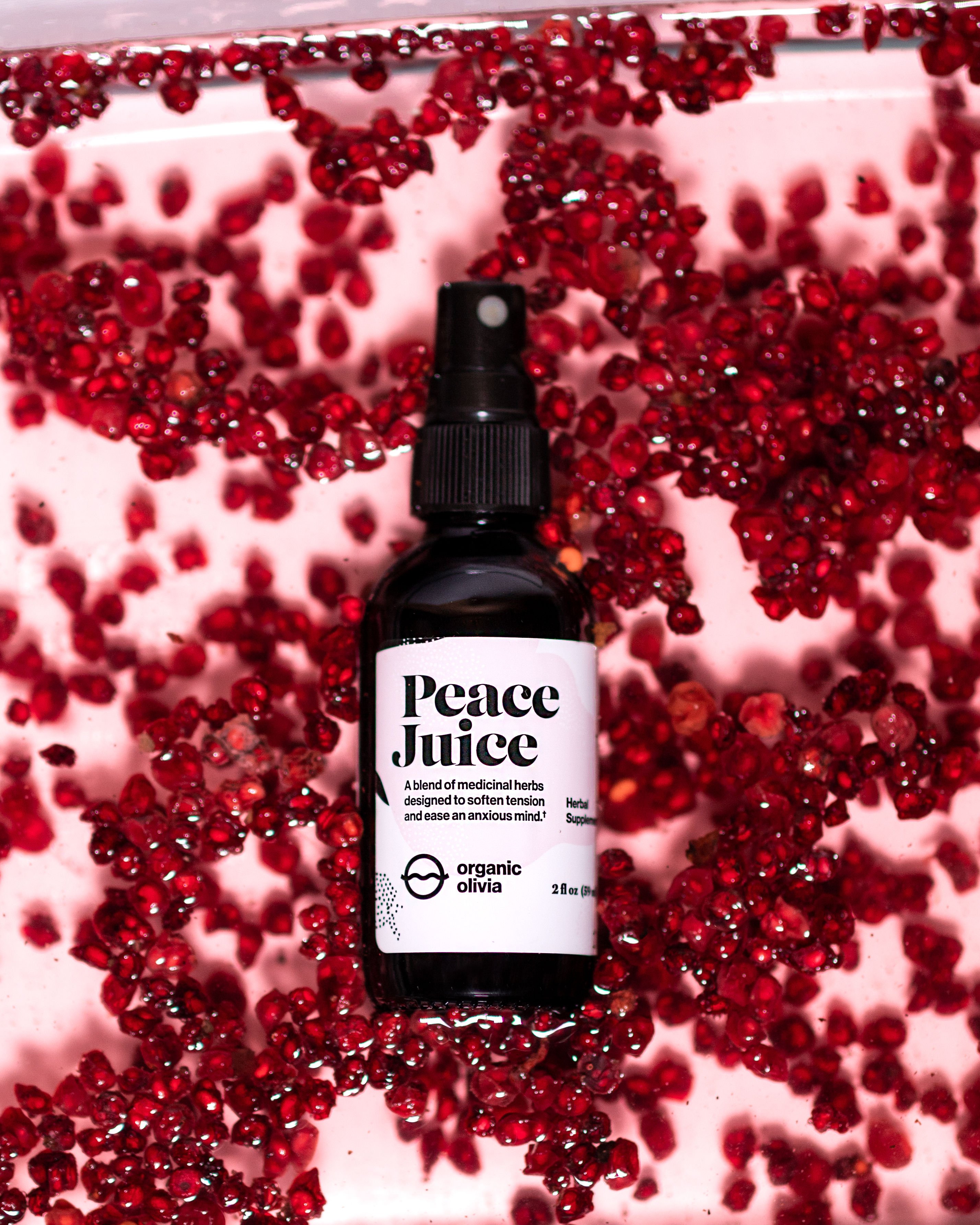 Third Party Testing
Latest Batch Details
Microbial testing
Passed
Heavy metal testing
Passed
Pesticide testing
Passed
Gluten testing
Passed
Searching for a past batch?
Thank you for taking the time out of your day to leave a review! To ensure all reviews meet our community content policies, we ask that you keep your feedback free of specific medical claims or conditions. Please note that your review may be used for marketing purposes.
Passionflower
Passiflora incarnata
Motherwort
Leonurus cardiaca