Kid's Line
Mighty Minerals
Mighty Minerals is a delicious herbal blend formulated to support overall well-being. Thoughtfully combining some of the most nourishing herbs like Nettle Leaf, Alfalfa, and Oatstraw, known for their trace mineral content. These minerals play a vital role in promoting cellular hydration, supporting immune function, and enhancing vitality for people of all ages. With a subtly sweet taste, thanks to Acerola fruit, Mighty Minerals offers a nutritive and refreshing way to incorporate essential minerals into your daily routine. Nourish yourself with a daily dose of Mighty Minerals for enhanced hydration and overall vitality.
Mighty Minerals is now 100% organic, and with the change to organic, we had a shift (for the better) in our sourcing, and thus the consistency, of our acerola cherry ingredient!
The organic, whole-fruit source we're using now does have the connective tissue present since it's made from the entire fruit, which means more fiber and more viscosity. That means the formula will now be thicker (and even a bit more tart in flavor), but we found that it still dispenses well out of the dropper and the benefits far outweighed the cons!
Third party tested for quality assurance
View Results
Dosage:
based on weight; see below
Herb Strength Ratio:
1:2.4
FUN FOR EVEN THE PICKIEST EATERS
Plants in a bottle
About the
Formula
Easy dosage by weight
Our kid's line makes dosing a cinch, as you may simply refer to the chart below based on weight:
*For children 10-30 lbs, use 5-10 drops per serving.
*For 31-60 lbs, use 10-20 drops per serving.
*For 61-100+ lbs, use 20-30 drops per serving.
*Adults can use 1-2 full droppers per serving.

Daily (herbal) greens
Think of this formula as "plants in a bottle" — just don't tell your littles 😉 That's why we named it Mighty Minerals, which makes taking your herbs a little more fun, even for picky eaters who refuse to finish their broccoli.
While traditional greens formulas are geared towards produce like spinach, Mighty Minerals focuses on local herbal greens like Nettle Leaf. We find that wild plants tend to retain their wild instincts, and support nourishment in a way that stands out from our commonly cultivated friends.*

Benefits & Uses
Contains nourishing herbal allies
Supports healthy cells and tissues
Great for picky eaters*
Suitable for both kids and adults
Packed with plants for the whole fam
While Mighty Minerals was designed for kids, this formula is a favorite for adults too! A healthy intake of phytochemical-rich plants supports immune function, energy, and overall vitality for all of us, making an impact on how we feel each and every day.
This is a blend you'll look forward to taking with your kids when you want to start the day feeling nourished, energized, and supported.*
The story
behind the formula
Our Organic Olivia Kid's line was designed to provide mellow and delicious herbal support for adults and children alike who are sensitive to taste and would like to utilize the gentlest of herbs in the plant kingdom. Think of our kid's line as a toned down version of our adult "juice" tinctures - a toolbox of helpful remedies for whatever modern life brings, that can be rotated and used as needed.

Each blend encompasses pleasant, soothing botanicals that are dosed by weight so that you can find the lowest effective dosage for each family member and make the most of your formulas. You never know when a tool for focus, calming, or even occasional constipation support will come in handy, so think of this as your at home apothecary.*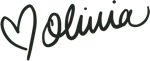 Learn More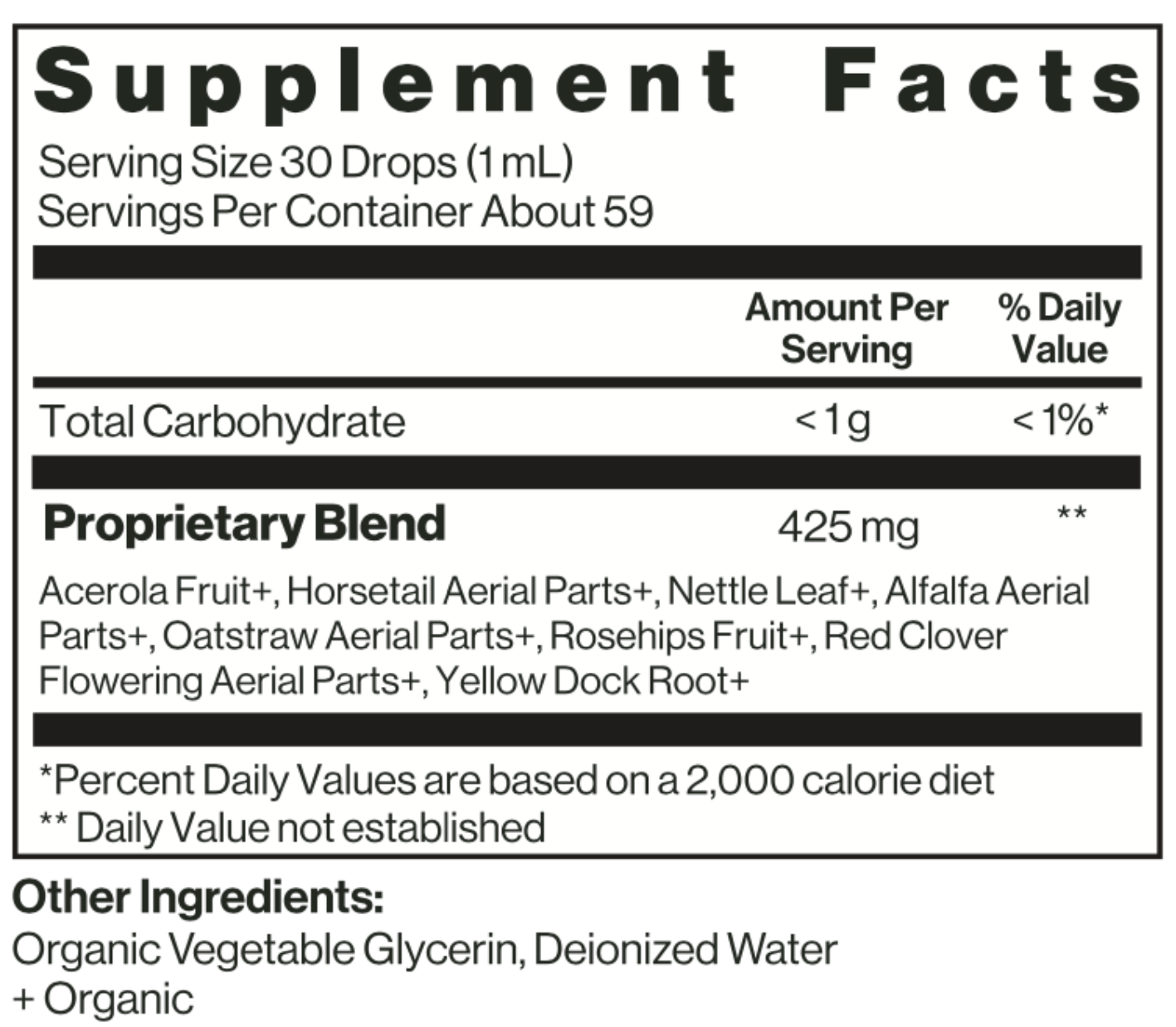 Mighty Minerals
Expiration date
07/01/2027
Batch Details
Microbial testing
Passed
Heavy metals testing
Passed
Pesticide testing
Passed
Gluten testing
Passed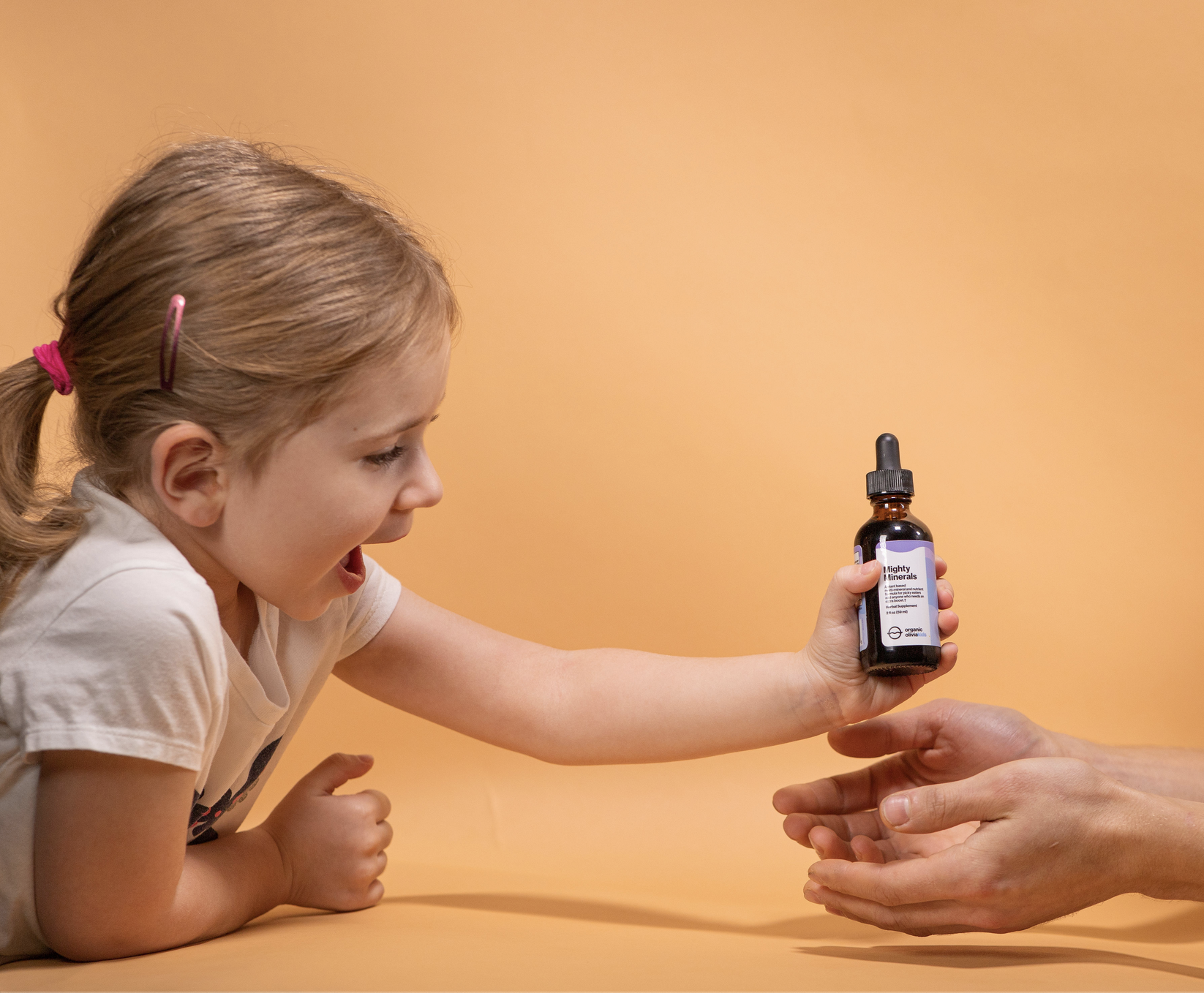 Third Party Testing
Latest Batch Details
Microbial testing
Passed
Heavy metal testing
Passed
Pesticide testing
Passed
Gluten testing
Passed
Searching for a past batch?
Thank you for taking the time out of your day to leave a review! To ensure all reviews meet our community content policies, we ask that you keep your feedback free of specific medical claims or conditions. Please note that your review may be used for marketing purposes.
Yellow Dock
Rumex crispus
Red Clover Blossoms
Trifolium pratense
Horsetail
Equisetum arvense