Stress Support
Flowers For My Love
Flowers For My Love is a calming, rose centered blend of medicinal flowers that gently soften and soothe the nervous system to create space for compassion and deeper connection. Each flower assists both the emotional and physical heart, allowing us greater capacity for movement — supporting healthy blood circulation physically, as well as the healthy processing of stagnation within the emotional body. Flowers For My Love contains Rose to open the heart and soothe the spirit , Passionflower to ground looping thoughts and calm the mind, and Mimosa to soften the heaviness we carry. Synergistically blended, this "bouquet" of medicinal flowers supports us in moving forward and facing the path ahead with greater courage and ease.*
Third party tested for quality assurance
View Results
Dosage:
1 full dropper bulb as needed
STRENGTH IN SOFTNESS
Self-compassion + relaxation
About the
Formula
The power of Rose
Rose may seem like a gentle and delicate flower — something to enjoy from afar that adorns our homes, but when used medicinally she is a powerful nervous system soother and healer.*

Rose grounds us and helps us accept that stress and difficult emotions are not things which we should avoid; they are important messengers that arrive when something we care about needs attention. Rose promotes not only the healthy flow and circulation of blood and Liver Qi, but a healthy expression, processing, and release of our emotions. She grants us the ability to keep moving carefully through discomfort, the same way she encourages blood and Qi to move with vigor and discernment.*

Rose allows one to be open and resilient when we want to shut down. This herbal ally nudges us to develop grounded perspective around our grief and pain so that we may be able to find courage, meaning, and connection through the madness. Rose helps us to be gentle with ourselves and slow down so that we may see and feel what we've been avoiding, and finally step forward into a realm of possibility that is only available through presence and intimacy with oneself, others, and the vastness of life.*

Who It's For
This tincture is designed for those in need of a calming, stress support tool that not only helps us unwind, but also helps us to have more compassion for all facets of ourselves.This blend is ideal for someone who feels tension due to a 'backlog' of proverbial processing; someone who is more comfortable intellectualizing or rationalizing their emotions, rather than sitting down to actually feel them.

This nervine blend invites us to slow down; it loosens us, giving us a peek into a different way of doing things that once experienced will always be yearned for. As this formula softens and soothes, it tells us it's okay to go slow. Slowness is part of the medicine.


Benefits & Uses
Contains "nervine" herbs that support ocasional stress
Soothes and grounds the nervous system
Facilitates relaxation, creating space for deeper connection
Supports a sense of self-compassion
Aids a busy mind by grounding looping thoughts
Made with Shen tonics to nourish and uplift the spirit
Supports the healthy expression of emotions
Helps you slow down in order to savor meaningful moments*


How to Use
This tincture can be taken alone (during PMS or menstruation, when you're feeling flighty or ungrounded, before self care, breathwork, journaling, meditation, winding down or beginning the day with a calm sense of courage) or together with those you love (during girl's night, before a date or intimate evening, to set the intention for a conversation or deep connection).

Its bitter, floral notes are perfect for mocktails and homemade herbal tonics, allowing you to bring soothing flower medicine into your day with ease. Take one full dropper when you're in need of emotional support for frazzles nerves: when tension comes up physically and energy needs to move. Or, add to sparkling water and share with someone you love to support loving connection to each other's heart spaces and to facilitate meaningful moments.


How to Use
Take 1 full squeeze of the dropper bulb (approx. 30 drops) 2-3x per day as needed to connect to your heart and relax into your body. Perfect before date night, girl's night, journaling, meditation, deep conversations and more.

When entertaining or bonding with those you love, add 1 full squeeze of the dropper bulb to sparkling water or mocktails in order to deepen connection, presence, togetherness and relaxation.*

Shop Now
Pairs well with
The Open Heart Tea
A heart-opening, mood-lifting tea designed to soothe the nervous system and relax the emotional body, allowing for deeper connection and presence with the self and those you love.*

Shop Now
Pairs well with
Spice it Up Love Bitters
A warming and invigorating blend of aphrodisiac digestive bitters to awaken sensuality within the senses. Perfect to utilize before dinner on date night in order to stimulate and warm digestion, move blood and support the nervous system for focused and present connection. Love Bitters first, then The Open Heart tea when you get home for a nightcap = our ideal herby date night.*

Shop Now
The story
behind the formula
While embarking on a journey that I like to call "learning how to feel" (which is the sequel to my last two years of "learning how to be human"), I created The Connection Collection: a series of herbal formulas I've used along the way to go towards that feeling of freedom that only comes from feeling the full spectrum of my true emotions — both the joy and the grief, sometimes all at once.

After working with rose medicine and feeling profound effects and shifts in my life and my capacity to be with my own emotions, I created a line of intentional tinctures and tea, meant to be used in mocktails, before meals, or during self care rituals to deepen one's ability to truly be in their body, experiencing themselves and others on a whole new level. It is my honor to share this collection with you, so that we all may learn to feel again together after the trials we've been through as a collective. Here's to steeping in all the feelings and showing up fully with the courage of a lion's heart.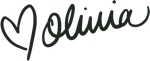 Learn More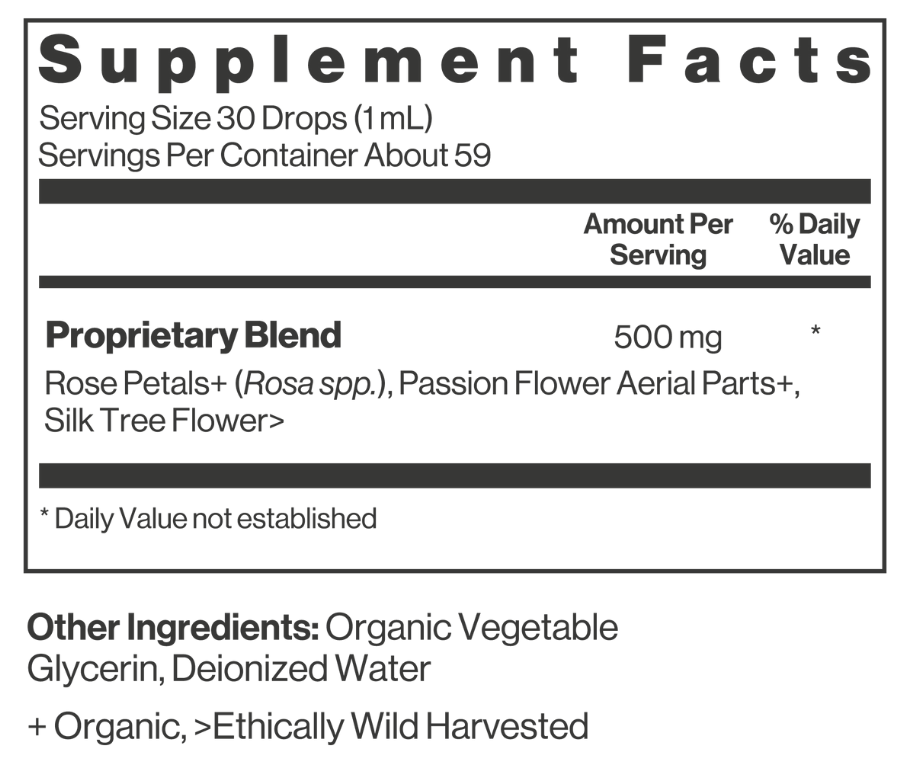 Flowers For My Love
Expiration date
01/16/2023
Batch Details
Microbial testing
Passed
Heavy metals testing
Passed
Pesticide testing
Passed
Gluten testing
Passed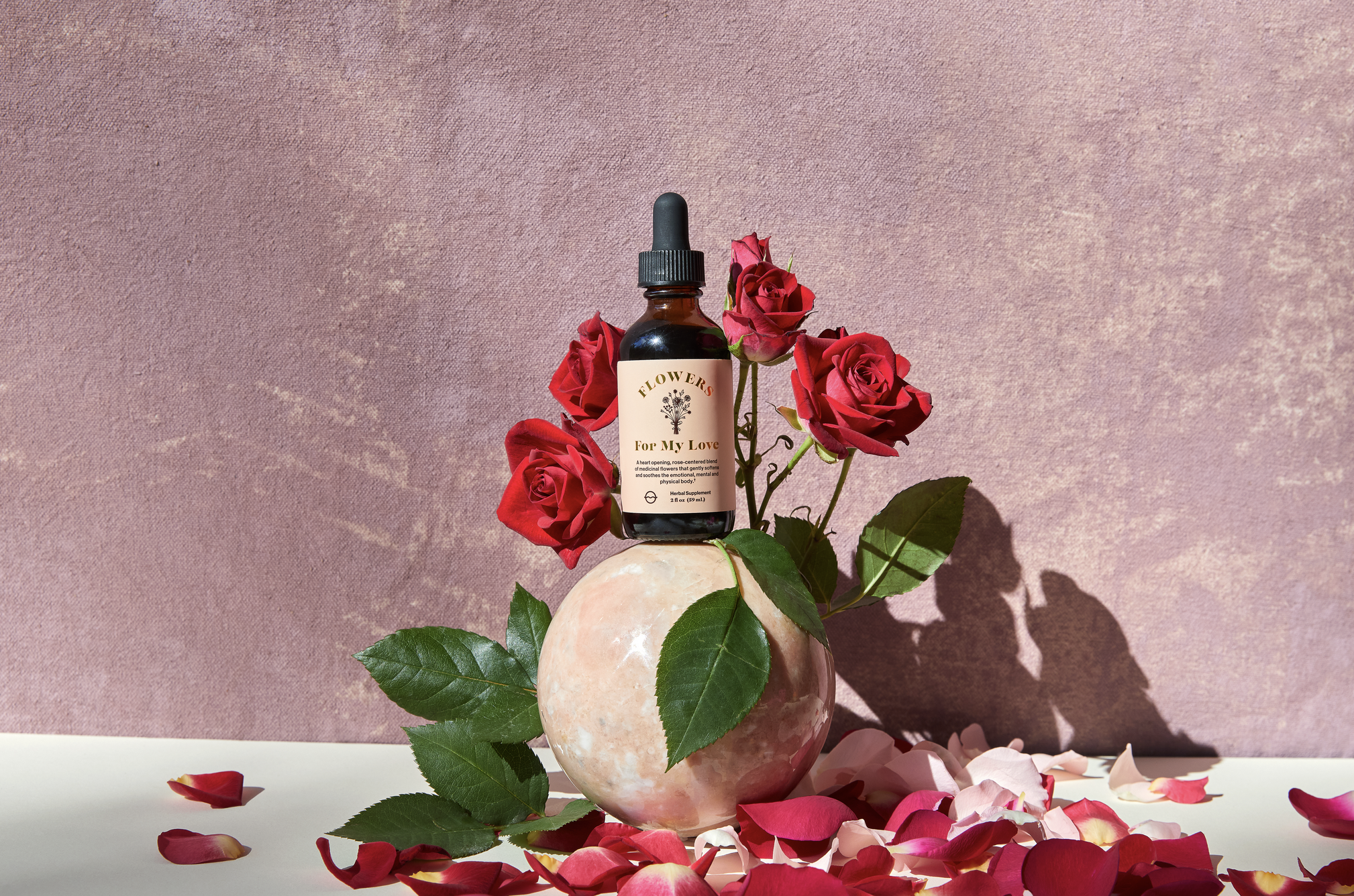 Third Party Testing
Latest Batch Details
Microbial testing
Passed
Heavy metal testing
Passed
Pesticide testing
Passed
Gluten testing
Passed
Searching for a past batch?
Thank you for taking the time out of your day to leave a review! To ensure all reviews meet our community content policies, we ask that you keep your feedback free of specific medical claims or conditions. Please note that your review may be used for marketing purposes.
Mimosa
Albizia julibrissin
Passionflower
Passiflora incarnata