Detoxification
Digestive Juice
Digestive Juice aims to bring back the long forgotten tradition of utilizing "digestive bitters" before meals. With 6-10 sprays on the tongue 15 minutes before eating, this formula provides powerful support to aid comfort and healthy digestion as the bitter plant compounds help to reduce occasional gas, bloating, and feelings of heaviness that can occur after meals.* Rev up your digestion and get your 'juices flowing.'

Third party tested for quality assurance
View Results
Dosage:
6-10 sprays on the tongue
Herb Strength Ratio:
1:2.7
SUPPORTS FAST-ACTING DIGESTIVE RELIEF*
The forgotten tradition
About the
Formula
Based on centuries of tradition.
"Bitters" (also called "digestifs") have been used since ancient times for digestive support and refers to a pre or post meal drink containing extracts of the bark, leaves, roots, or flowers of bitter-tasting plants.
When bitter compounds are detected by our taste buds, digestive secretions are signaled and our bodies are primed to digest the way they're designed to.* The earliest origins of bitters date back to Ancient Egypt, where digestion-supporting herbs were infused into wine.
"Bitter Deficiency": A Modern Problem?
Herbalist Jim McDonald coined the term "Bitter Deficiency", a notion which suggests that much of the digestive discomfort faced by modern society stems from the lack of "bitter" flavors in our 21st century diets -- we tend to lean towards sweet and savory instead.
By including more bitter vegetables on our plates, and traditional herbal allies in our pre-or-post-meal drinks and tinctures, we can naturally support digestion and digestive secretions.*
Who It's For
the fearless foodie who loves eating out and trying new things
someone who finds themselves occasionally gassy, bloated, or belching, and wants to be able to enjoy meals with friends and family with comfort and ease*
the sweet tooth who can't say no to a good dessert or two, and wants support for the times when you occasionally overdo it with food and drink*
anyone looking for a secret weapon in their back pocket that can be used in a pinch before or after meals to help nip digestive issues in the bud*
When To Use
Digestive Juice can be used before meals to prepare the body for optimal digestion, after meals to help nip occasional gas and bloating in the bud, whenever you feel like you ate or drank too much, or when you simply want to settle your stomach for maximum comfort. This formula helps you to feel lighter and more comfortable post-meal.*
How to Use
About 15 minutes before meals, spray 6-10 times (approx. 1ml) on the tongue and let yourself fully taste the flavors before swallowing. The taste is part of the medicine, as bitter plant compounds on the taste buds have a top-down effect on digestive health and secretions.

If you forget to take before your food, no worries, take your sprays afterwards for support. Digestive Juice can be used any time of day when comfort is desired or occasional gas and bloating arises.
Shop Now
Pairs well with
Not Your Average Probiotic
For maximum digestive support, especially when eating out or traveling, the combination of the bitter herbs in Digestive Juice and the beneficial enzymes in Not Your Average Probiotic are a winning combination for occasional gas, bloating, and heaviness. Digestive Juice can be taken before your meal, and our probiotic can be taken afterwards to balance and support your overall microbiome.*

Shop Now
The story
behind the formula
When I sat down to create my "juice" formulas (a 6-piece collection designed as a toolbox of essentials for daily life that can be rotated and used as needed), I knew having a blend within the line for digestion was top priority. Why? Because when your digestion is off, so is your day. This formula is designed to improve your daily life by supporting healthy digestion at the most fundamental level, so you can enjoy food and meals with ease.*

One of the very first concepts stressed to us in my clinical herbalism program was the importance of all 5 flavors, especially underutilized bitter herbs known as "digestive bitters". As I began using them myself before meals, I was amazed at the difference such a small change could make, and knew that I needed to honor this tradition with my very own modern spin.
This formula utilizes specific herbs for their 'carminative' action (for occasional gas and bloating support) whereas others, like Orange Peel, encourage the downward movement of Qi during the digestive process so that everything moves smoothly.*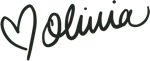 Learn More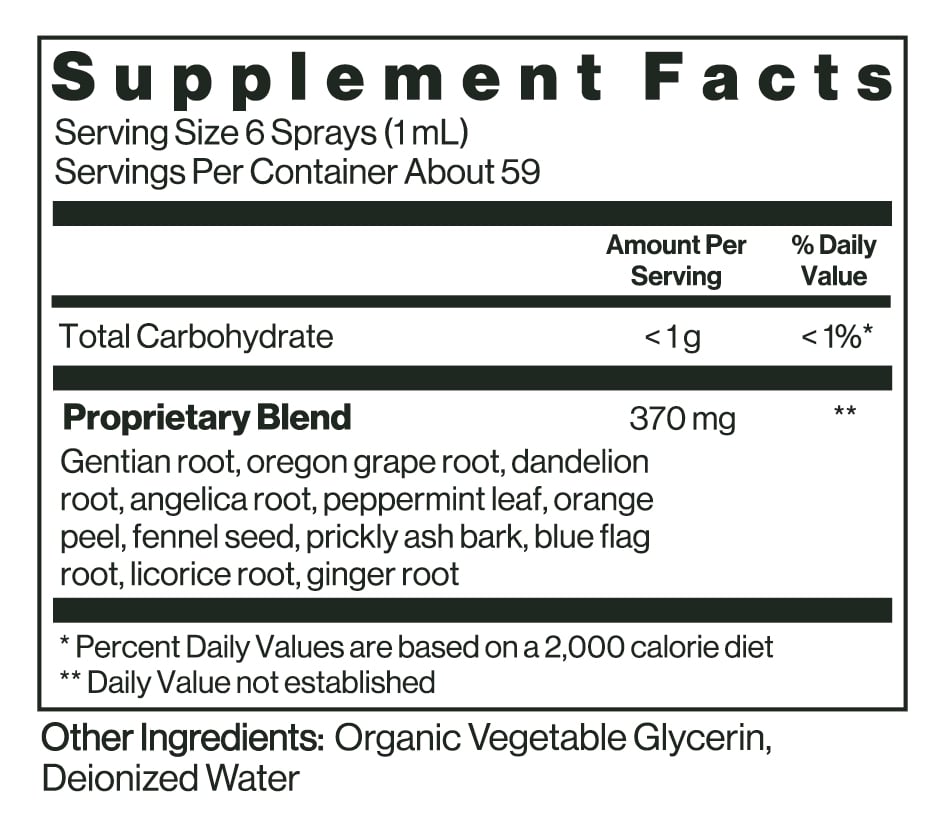 Digestive Juice
Expiration date
11/01/2027
Batch Details
Microbial testing
Passed
Heavy metals testing
Passed
Pesticide testing
Passed
Gluten testing
Passed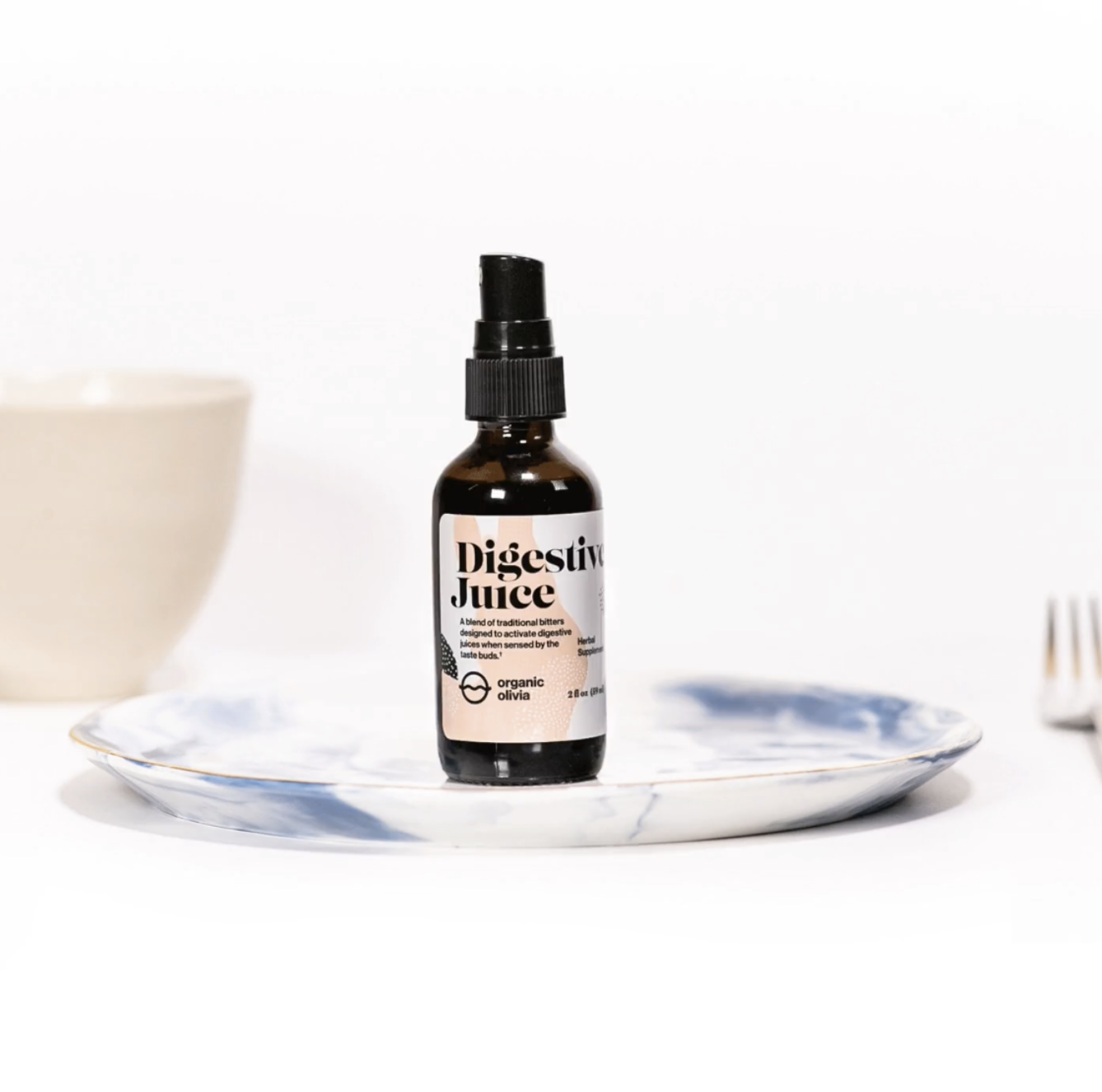 Third Party Testing
Latest Batch Details
Microbial testing
Passed
Heavy metal testing
Passed
Pesticide testing
Passed
Gluten testing
Passed
Searching for a past batch?
Thank you for taking the time out of your day to leave a review! To ensure all reviews meet our community content policies, we ask that you keep your feedback free of specific medical claims or conditions. Please note that your review may be used for marketing purposes.
Angelica
Angelica archangelica
Orange Peel
Citrus sinensis
Oregon Grape Root
Berberis aquifolium
Licorice
Glycyrrhiza glabra
Dandelion
Taraxacum officinale
Ginger
Zingiber officinalis
Peppermint
Mentha piperita